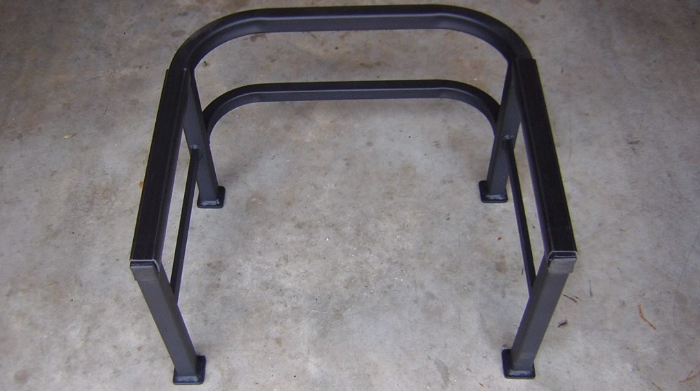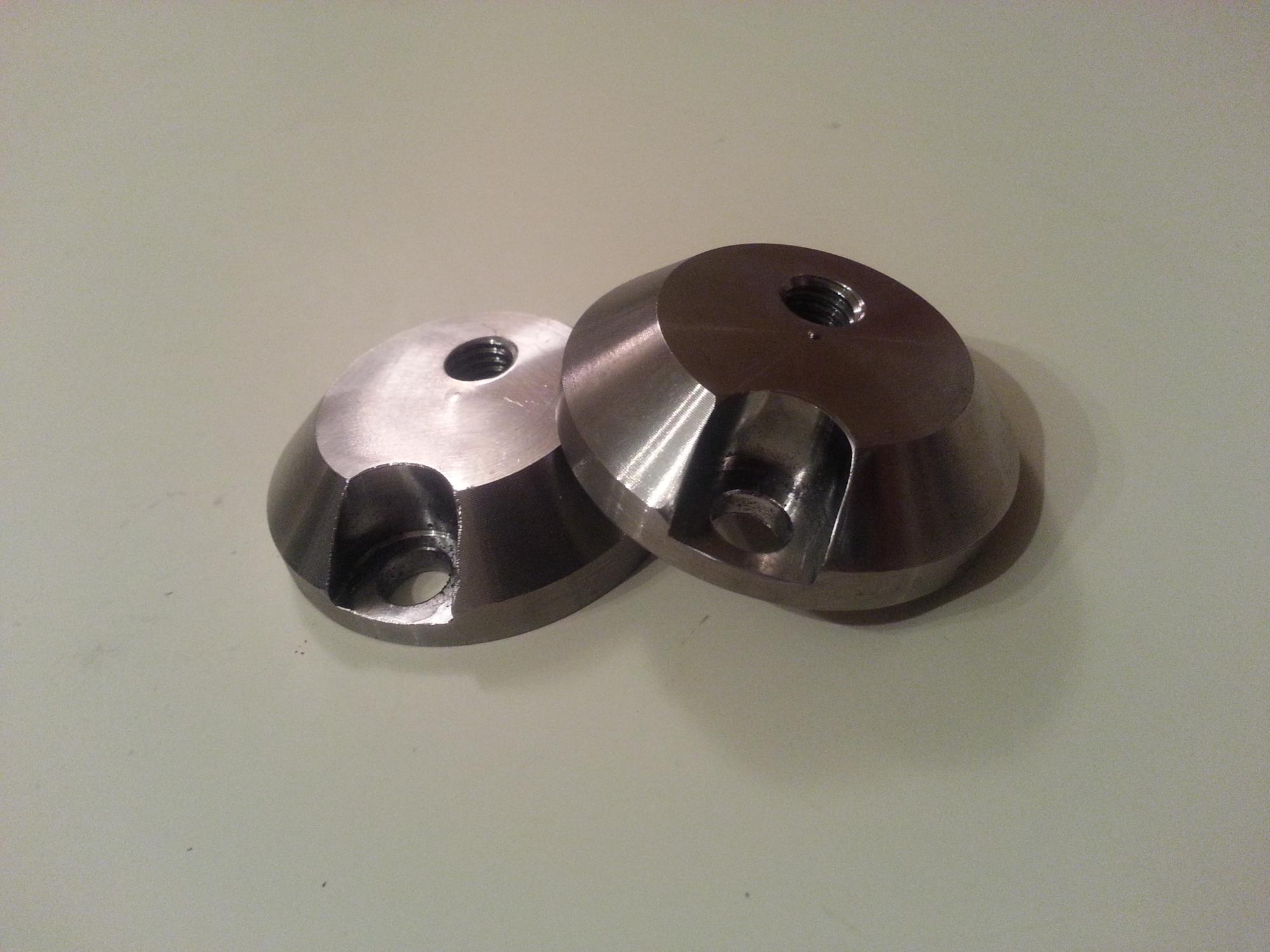 The pepsX bike stands are made of high quality 11 gage steel tube and will support the heaviest of the big bikes that weigh in at over 1,000 lbs. It is proven to be the most solid bike stands you will ever use. The PepsX stands are powder coated with black polyurethane paint for durability that will last for years. They also come with protective vinyl strips on the top rail to protect the frame of your bike. The stands are 13" high with no moving parts to loosen, or get lost. It comes ready to use right out of the box.
With all pepsX products, shipping is included to anywhere in the continental United States. For orders outside the lower 48, please contact us for a shipping quote BEFORE you place an order.
Peg Saver Pucks were designed to fit the Honda Goldwing to protect the bottom of the aluminum foot pegs during tight turns and spirited rides through the twisties. Drilling one 5/16" hole through the foot peg is required for mounting the Pucks (step by step instructions included). Peg Savers are sold in sets of two, and come in three different materials, Aluminum, to provide low cost protection, Stainless Steel, for the professional peg dragger, and Titanium, for maximum protection of the most aggressive rider. Titanium Pucks also provide a nice shower of sparks when touched down. All three styles are ½" thick, interchangeable and all stainless steel mounting bolts are included with each set.
The PepsX Stebel Horn Bracket is 1-1/8" x 4-1/2"made of 11ga steel. It mounts under the bikes swing arm with self-taping screws (not included) to securely hold the air horns in place. Stebel horns do not come with a mounting bracket, but does provide the bolt to mount to the pepsX bracket.
Please
see Vacation schelule

on home page

before placing order